15 Incredible Hikes Under 5 Miles Everyone In Alaska Should Take
When you live in the largest and most undeveloped state in the nation, it's kind of a given that you would have the most awesome outdoor playground in the world. From stunning mountain views, lush forests, glorious glaciers, abundant wildlife, booming waterfalls and so much more. Let's face it – Alaskans are spoiled. Check out 15 of the best hiking trails in Alaska under five miles that everyone should most definitely put on their bucket lists ASAP.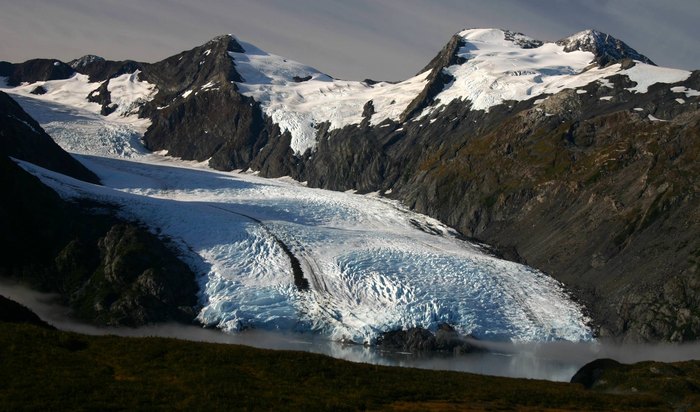 From mountain peaks and glorious glaciers to lush forests and bursting waterfalls, hiking in Alaska is totally out of the ordinary. Have you ever been on any of these 15 best hiking trails of Alaska? Can you think of any others we should add to the list?
OnlyInYourState may earn compensation through affiliate links in this article.
Best Hiking Trails In Alaska
May 07, 2020
Can I hike to abandoned places in Alaska?
There are so many wonderful places to hike to in Alaska. You won't just find incredible panoramic views and thundering waterfalls. You can also hike to abandoned mines, decommissioned bunkers, and more. Some areas are off limits for safety, but many more are available to the average explorer! The bunkers in Kodiak and Seward are both popular destinations to hike to, as well as the old Independence Mine in Hatcher Pass.
What are the best outdoor adventures in Alaska?
Besides hiking, you can go mountain climbing, backcountry skiing and snowboarding, sailing, fishing, exploring on your ATV, and more. Alaska is an outdoor adventurer's paradise, and you are only limited by your imagination. If you want to fly into the bush and hike in the unspoiled wilderness, you can. If you want to scuba dive in some of the most incredible waters outside of Sitka, you can. Whether camping in the mountains or boating on our rivers, lakes, and ocean, you'll find an adventure you love in this state!
Does Alaska have any natural wonders?
Alaska has more natural wonders than you can count. The state is filled with breathtaking wonders including Denali, the tallest mountain in North America, glacier filled fjords, and countless waterfalls. The geographic history in this state is truly stunning, and exploration in the state will lead you to everything from granite tors to natural hot springs. 
OnlyInYourState may earn compensation through affiliate links in this article.