Alaska Is Number One At All Of These Things
We are the champions at so many things, oh yes we are indeed! If we were to be told that the term "go big or go home" started in Alaska, we wouldn't be surprised in the slightest. When it comes to natural wonders, the lower 48 can't even touch our mountains, glaciers, lakes, coastline and immense amount of wildlife. And then we have our seafood industry; salmon, crab, shrimp, herring, halibut… Y-U-M! Alaska is first at these things, but we have a feeling you might know of even more to add to the list. Don't be shy and tell us in the comments because we are a-okay with bragging on the last frontier from sun up to sun down.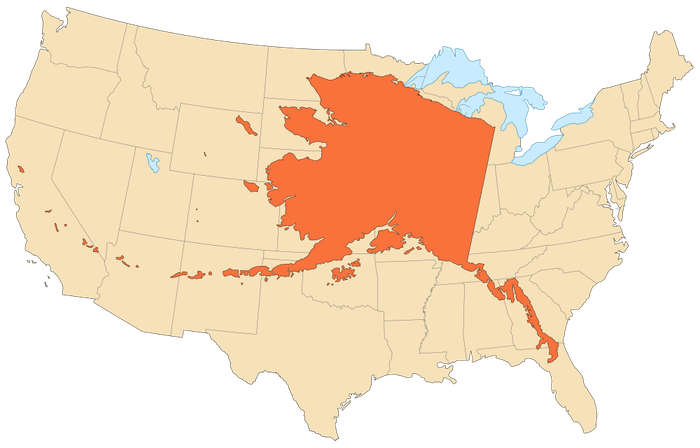 We all know Alaska is first in these things, but is there anything we missed? Would you add any other awesome item on to something that Alaska is first at? Let us know in the comments below!
If all of these awesome things aren't enough, here are 12 Reasons Why People In Alaska Should be Proud Of Their State.
OnlyInYourState may earn compensation through affiliate links in this article.
Alaska Is First In These Things
December 23, 2020
When did Alaska become a state?
The great state of Alaska became an official part of the United States on January 3rd, 1959. The state celebrated its 61st anniversary in 2020. It is the 49th state that joined the Union.
What was Alaska before it became a state?
From 1744 until 1867 Alaska was a Russian colony. It was the Territory of Alaska until 1959, when it was admitted to the Union. It is one of the youngest states in America, only surpassed by Hawaii, our 50th state.