This 33-Mile Drive Is The Best Way To See Alabama's Stunning Coast
As summer comes to a close, there's no better time than right now to experience Alabama's beautiful Gulf Coast. We've mapped out a coastal drive that'll allow you to travel along the Gulf Coast and experience gorgeous white-sand beaches, incredible restaurants, historic sites and more. This coastal drive is approximately 33 miles and takes less than an hour to complete (without stops). However, because you'll want to spend some time at each stop, this drive could easily last an entire day.
For complete driving directions, you can view the actual Google map here.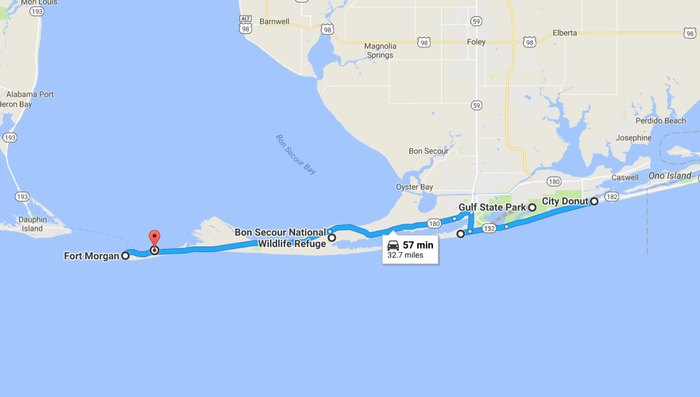 What do you think? Could you see yourself taking this coastal drive? Share your thoughts with us!
To learn all about the hauntings at Fort Morgan, be sure to check out our previous article: The One Historic Battle Site In Alabama That's Seen Its Fair Share Of Ghosts.
Save
Save
Save
OnlyInYourState may earn compensation through affiliate links in this article.