You Can Camp Overnight At This Small Town Water Park In Alabama
Have you been wanting to go camping but just can't think of anywhere unique to reserve a spot? If so, we have the perfect destination for you – Great Escapes RV Resort Chesnut Bay, which happens to be the camping areas that are located on the same property as Pirates Bay Waterpark. Pirates Bay Waterpark in Alabama is a unique attraction that's great for the entire family, in addition to its camping areas. For information about Pirates Bay Waterpark, including how you can reserve a camping spot, take a look below.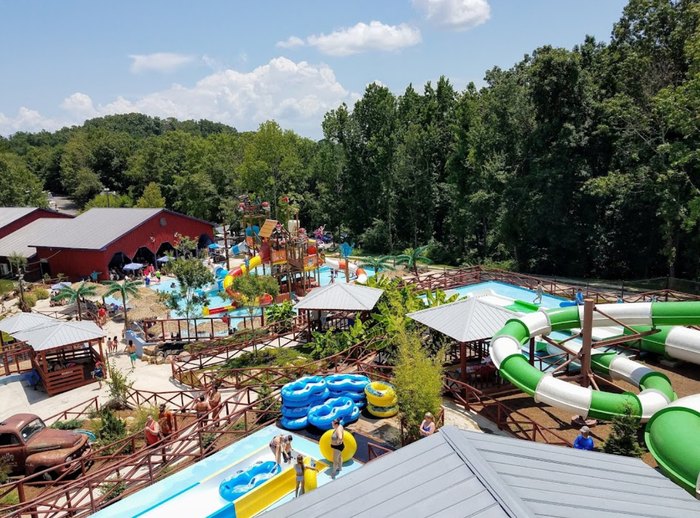 Have you ever been to Pirates Bay Waterpark? If so, what did you think about it? Please share your thoughts with us in the comments below.
During your stay in Leesburg, another great place to visit is Cherokee Rock Village. For information, be sure to take a look at the following article: Walk Through 200 Acres Of Rock Formations At Alabama's Cherokee Rock Village.
Address: Great Escapes RV Resort Chesnut Bay, 4507 County Rd 147, Leesburg, AL 35983, USA
Address: Pirates Bay Waterpark Leesburg, 4541 County Rd 147, Leesburg, AL 35983, USA