Posted in Alabama
December 20, 2018
This Road Trip Takes You To The Most Fascinating Historical Sites In All Of Alabama
Alabama is filled with lots of history, and there's no better way to experience it than by visiting some of the state's most fascinating historical sites. Listed below, we've mapped out an exciting road trip that'll take you to some of Alabama's best historical sites. Because the road trip's length is only 731 miles, it can easily be completed in a weekend. This historical sites road trip is perfect for history lovers of all ages.
Let's get started: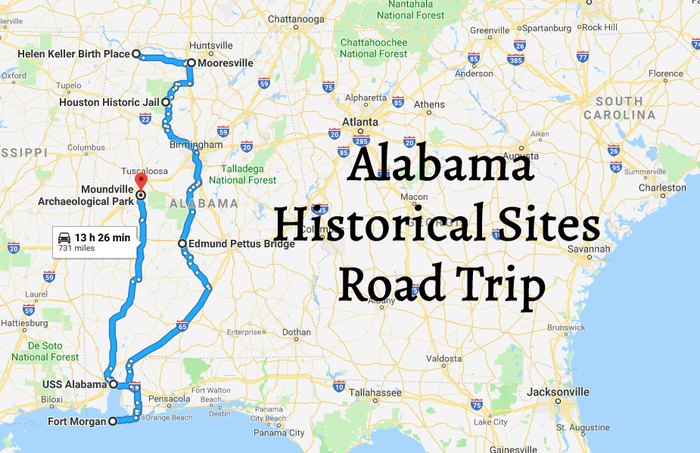 Have you ever visited any of these historical sites? If so, please share your experience(s) with us in the comments.
For another Alabama road trip that belongs on everyone's bucket list, click here.