A Haunting Road Trip Through Alabama Ghost Towns To Take If You Dare
Several towns help make up the great state of Alabama. Sadly, over the years, many of them have fallen in despair and have become ghost towns. Listed below, we've mapped a road trip that'll take you to six of these ghost towns. With a driving distance of 709 miles and an estimated drive time of 13 hours and 31 minutes, this road trip can easily be taken in a single weekend.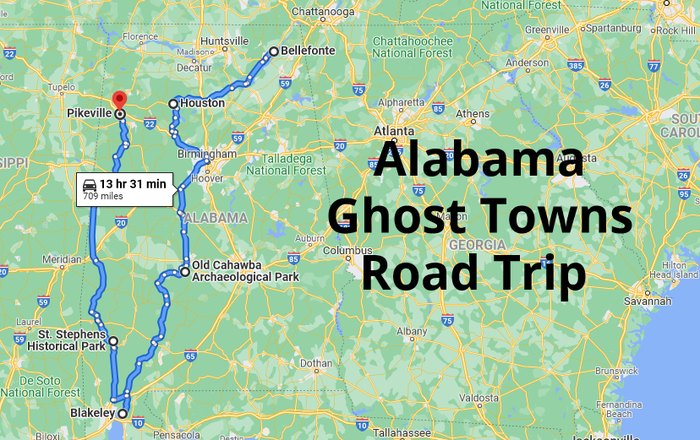 Have you ever been to any of these six Alabama ghost towns? If so, please share your experience(s) with us in the comments below.
For more information about the Houston Jail, be sure to take a look at the following article: One Of The Oldest Jails In The Nation Is Right Here In Alabama… And It's Incredible.
Address: Saint Stephens, St Stephens, AL 36569, USA
Address: Bellefonte, AL 35769, USA
Address: Old Cahawba Archaeological Park, 9518 Cahaba Rd, Orrville, AL 36767, USA
Address: Blakeley, AL 36527, USA
Address: Pikeville, AL 35563, USA
Address: Houston, AL 35572, USA