Take The Alabama Donut Trail For A Delightfully Delicious Day Trip
If you're a fan of donuts, you're in luck! Alabama is home to several places that sell this delicious sweet treat. From glazed and filled, to sugared and sprinkled, there's a donut for everyone. Listed below is a mapped trail that'll take you to some of Alabama's best donut shops. Because the trail is only 292 miles, it's perfect for a day trip.
Let's begin: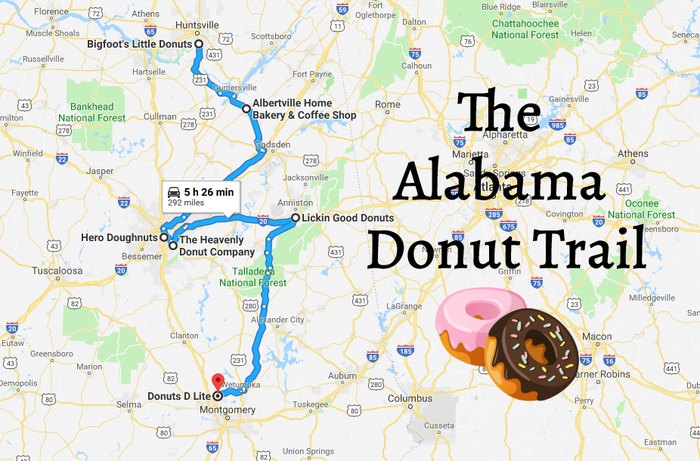 Where in Alabama is your favorite place to get a donut? Please let us know in the comments.
To experience more of Alabama's delicious sweet treats, you'll want to take this chocolate shop road trip.