This Might Just Be The Coolest Flea Market In All Of Alabama
Alabama is home to many treasures just waiting to be discovered, several of which can be found in some of the state's best antique stores. One of these stores in particular is Brass Bear Antique Mall, which is also known as Brass Bear Antiques. Brass Bear Antique Mall is one of the best antique stores in Birmingham, Alabama. To learn all about this antique store, take a look below.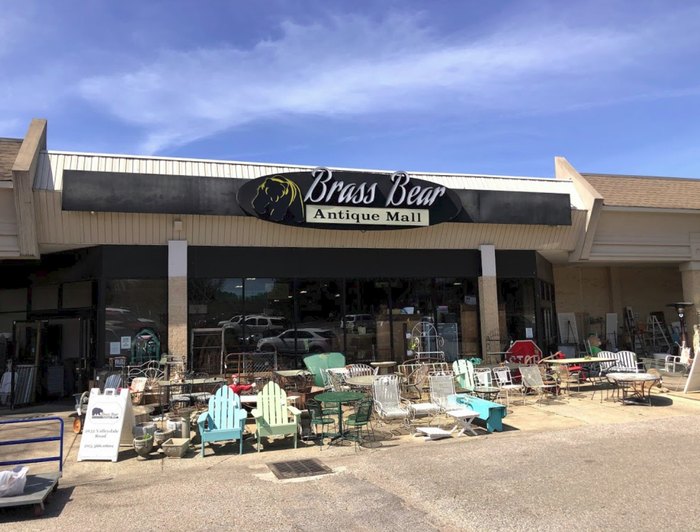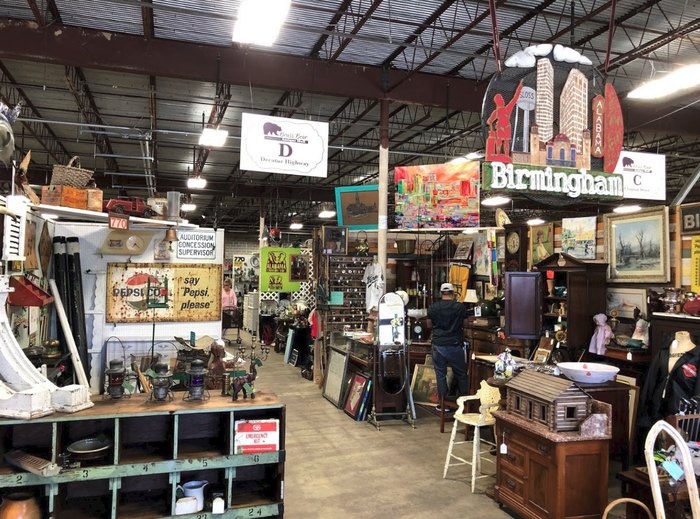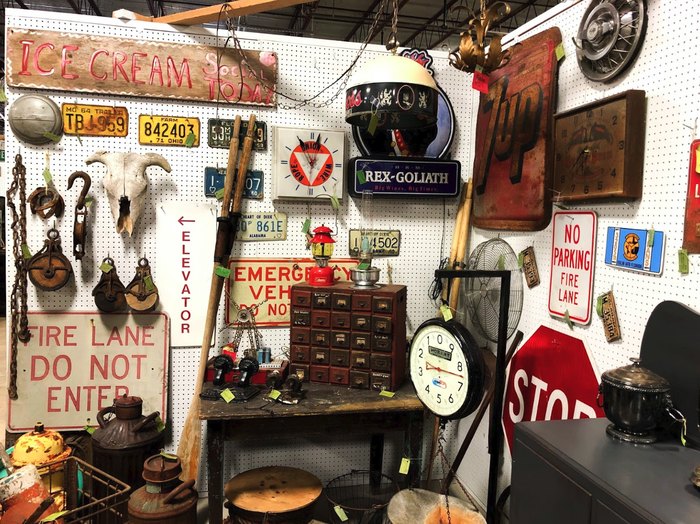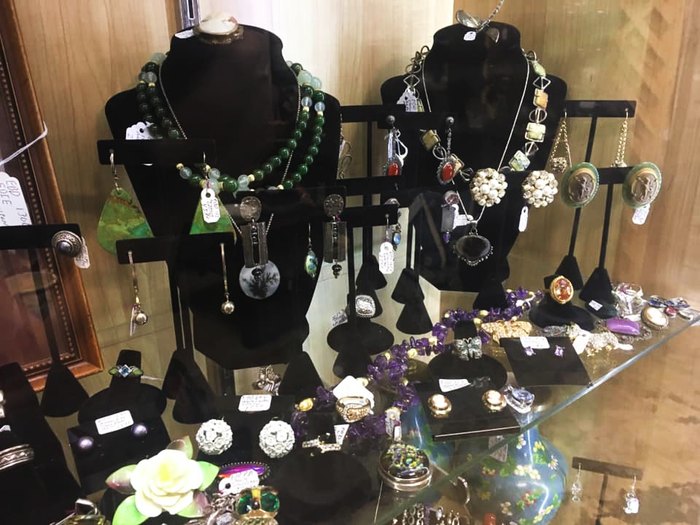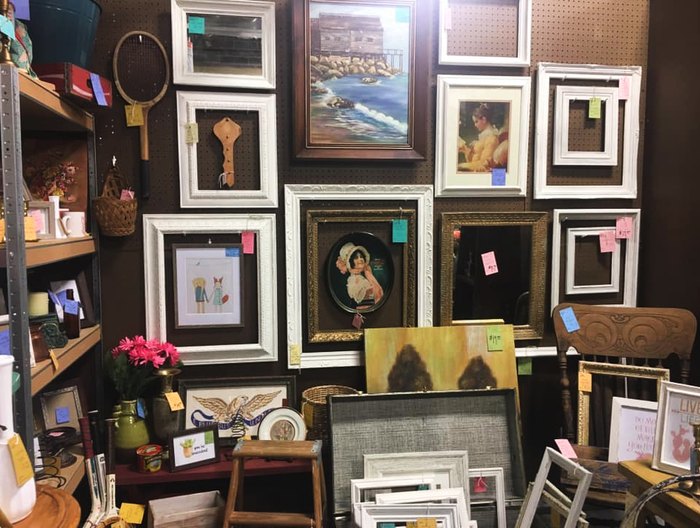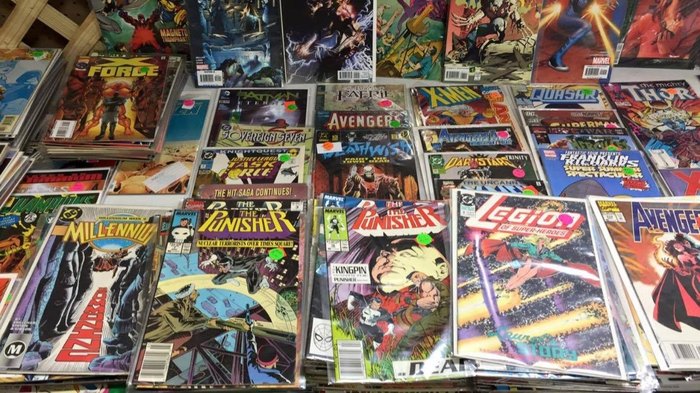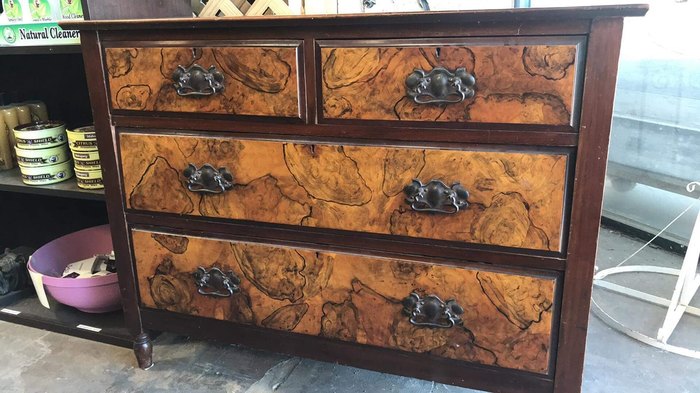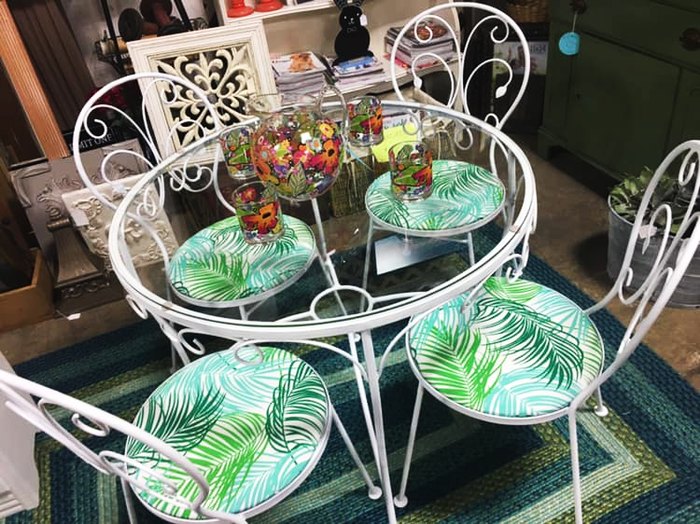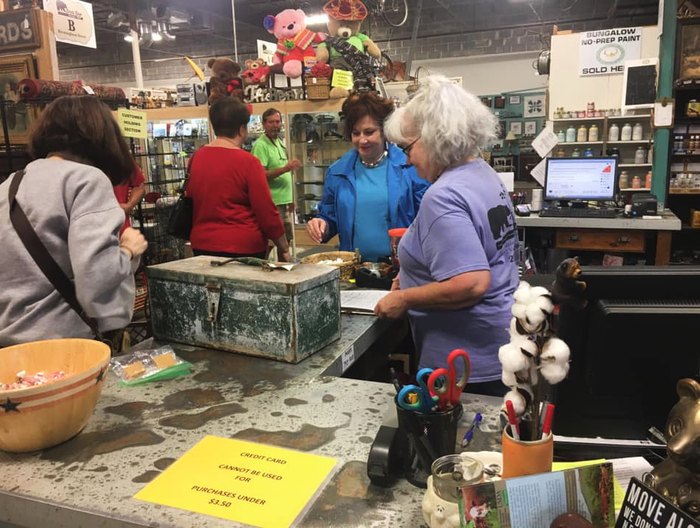 Have you ever shopped at Brass Bear Antique Mall? If so, did you think it's one of the best antique stores in Birmingham, Alabama? Please share your thoughts with us in the comments.
Another incredible store in Alabama that offers a little bit of everything is Prattville Pickers.
OnlyInYourState may earn compensation through affiliate links in this article.
Address: Brass Bear Antiques, 2652 Valleydale Rd, Birmingham, AL 35244, USA
best antique stores in alabama + related info
February 24, 2023
Other than Brass Bear Antique Mall in the Hoover area of Birmingham, where are five other destinations that are considered some of the best places in Alabama to shop for antiques?

Here in Alabama, there are lots of antique shops. This is great news for those of us who enjoy searching for treasures that'll give us a glimpse of the past. Listed below are five of the best antique shops in Alabama. Each one of these shops offers a variety of antiques, including furniture, dishes, lamps, jewelry, and more. You won't be disappointed!

1. Big Mill Co. Artisans & Antiques - Fort Payne
2. Highway Pickers - Cullman
3. Flucy Lucy Antique Market - Huntsville
4. Prattville Pickers - Prattville
5. Antiques Unlimited - Sheffield
What's one of the biggest antique markets in Alabama that's a must-visit for anyone who loves unique, one-of-a-kind items?
Alabama is home to many places of all sizes that sell antiques. One of the largest places is Alabama Antique Market, which is located in Tuscaloosa. Offering 55,000 square feet of beautiful antiques, vintage items, baked goods, and more, this antique market is a definite must-visit for anyone passing through Tuscaloosa. In addition to it being one of Alabama's largest antique destinations, it's also one of the South's largest. Alabama Antique Market has something for everyone, and it's highly unlikely you'll leave empty-handed. With that being said, be sure to stop by Alabama Antique Market the next time you're in Tuscaloosa. It's open seven days a week. You won't be disappointed!