The Heart And Soul Of Alabama Is The Small Towns And These 7 Have The Best Downtown Areas
Alabama is home to many small towns with amazing downtown areas. In fact, these special areas of town are what makes them so special. In most downtown areas of small towns, you'll find unique shops, independently-owned restaurants, historic churches, and so much more. Listed below are seven small towns with some of the best walkable downtowns in Alabama. You'll want to visit them all.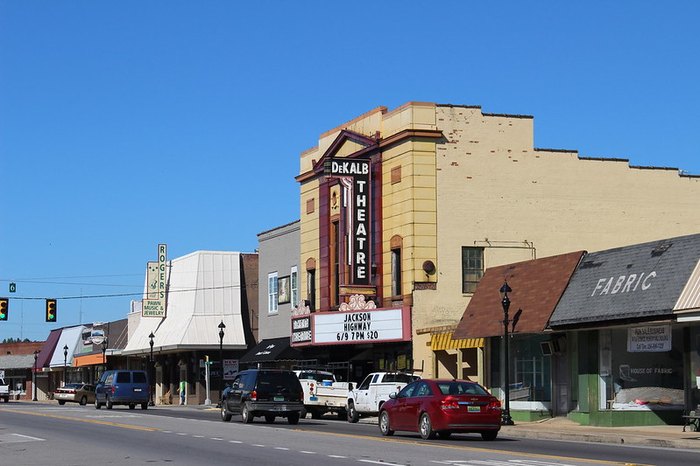 Have you ever visited any of these small Alabama towns? If so, did you explore their Main Streets? What towns do you think have the best walkable downtowns in Alabama? Let us know in the comments below.
OnlyInYourState may earn compensation through affiliate links in this article.
More to Explore
Best walkable downtowns in Alabama
What's the best small-town getaway in Alabama?
If your criteria for the best getaways in Alabama include walkable and impossibly charming downtowns, you'll want to visit the lovely little locale of Mooresville. Located in Limestone County, Alabama, Mooresville is small in size and stature, but big on history and culture. Covering just 64 acres, Mooresville has just 60 residents, but it is easily the state's coolest small town. Established in 1818, Mooresville is one of Alabama's oldest towns, and the entire city is listed on the National Register of Historic Places. Among these historic sites are several old homes, a post office, a beautiful church, and an inn and tavern, all of which you'll see when wandering through this delightful small town in Alabama.
Another small town in Alabama we adore is Eufaula. First settled in 1816, it is the largest town in Barbour County and it's the perfect blend of history, small-town charm, and scenic beauty. One thing Eufaula is best known for is Lake Eufaula, the town's beautiful lake. People travel from all over the world to fish from this incredible lake, which is nicknamed the "Bass Fishing Capital of the World." Located on the banks of Lake Eufaula is Lakepoint Resort State Park. This state park offers several types of activities such as fishing, swimming, camping, and more. If you're an animal lover, you'll most certainly want to visit the Eufaula National Wildlife Refuge. It covers more than 11,000 acres and protects a variety of endangered species. In addition to its natural beauty, Eufaula is also well known for its gorgeous antebellum mansions. Its most popular one is Shorter Mansion, which was built in 1884 and is currently operated as a museum. Meanwhile, downtown -- one of the most walkable downtowns in Alabama -- has the most delightful array of shops and merchants (Superior Pecans is a must visit), making Eufaula an all-around winner for a charming small-town getaway!
Related Articles