This Abandoned Wisconsin Brewery Once Sent Shivers Up Your Spine
Enjoyed by hipsters and broke college kids from across the country, Pabst Blue Ribbon is a Wisconsin tradition. In fact, Pabst has been around since 1844. For decades, Pabst was brewed in Milwaukee. But all that changed in 1997, when the facility was closed. It lay empty for years, and it was a pretty creepy sight. Here is what it looked like in 2006.
Fortunately, however, this abandoned property was re-purposed, and it now houses Brewhouse Inn and Suites. It wasn't an easy remodel, however. As you can see from the pictures above, the place was a disaster zone. Inside, things were just as bad. Open beer bottles and belongings were everywhere, and the place was trashed. It is really cool that redevelopers have taken the initiative to make these buildings great once again. Here is a picture while construction was in progress.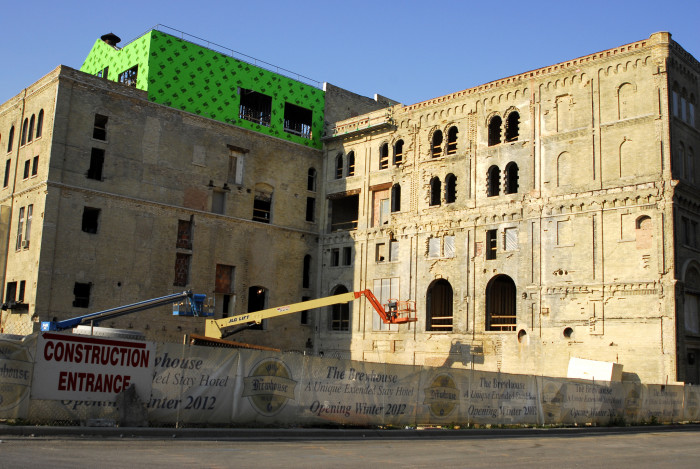 And now, this "ugly duckling" is something pretty awesome. It is now the Brewhouse Inn and Suites. This is an upscale, beautiful place to spend the evening. Here is a picture of the hotel.
The area continues to be developed. In fact, Pabst Brewing Company is going to brew in this site, something it hasn't done for decades. The microbrewery, which will include a tasting room, will re-establish the over 100 year relationship of Pabst brewing and the city of Milwaukee.
It's so great that this place has been restored. Hopefully, more buildings that were once something will be brought back to life.