Take This Road Trip Through Indiana's Most Picturesque Small Towns For An Unforgettable Experience
Indiana is blessed with a plethora of charming small towns to explore, some of which are famous for their quaintness or stunning scenery. We've written a lot about small towns before, but decided to draw up a more detailed road trip through some of the most picturesque small towns in the state. So buckle up and get ready to be wowed by these nine towns representing a small portion of the Hoosier state's beauty.
Here's the picturesque small town road trip map (click here or on the map to explore):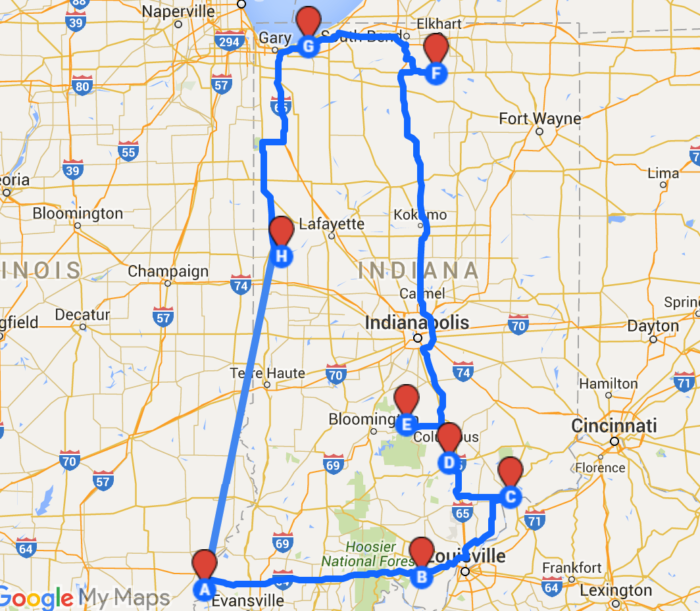 We hope you love this picturesque small towns road trip as much as we do! For more amazing small towns in Indiana, check out these that you've probably never heard of.